Connecting the Heart and the Work of the Leader to the Calling of the Leader
Successful leaders engage with a professional coach to work on skills such as,
Leadership
Delegating
Conflict management
Team building
Improved interpersonal relationships
Developing compassion and empathy
Personal growth and future life direction
Successful teams engage with a professional coach to work on skills such as,
Trust
Collaboration
Innovation
Results
Employee engagement
Commitment
Accountability
Having a trained coach helps to gain perspective, and to understand beliefs affecting relationships and performance, both individually and as a team.
Realized benefits working with a professional coach:
Aligning the organization to the visionIncreased productivity
Close the gap between reality and vision
Envision business growth and inspire change and sustain direction
Move from leading day to day operations to leading the business vision
Manage transitions with intentionality and purpose
Improved personal and professional relationships
Produce a life that is valued, purposeful and alive
As an Executive, Leadership and Strategy Coach, I specialize in life and work matters related to leadership, strategy, calling, faith integration, and spiritual formation through one on one or team coaching. I am integrating my business, pastoral and academic experience to help leaders and work teams realize their full potential and achieve the desired professional and business results. You can read more about me in my bio.
Finding the right coach is important. Having the right fit between coach and client is critical.
Let's talk.
Are We a Right Fit?:
Are you someone who wants to do things differently or do different things? In a coaching relationship, we will explore and embrace new perspectives on who you are and what it is that you do.
Is your team maximizing its potential?
Do all the members of your team eagerly contribute or go through the motions?
How much do your team members contribute to each other's success?
Are you achieving your organizational goals and objectives?
Are you, as a leader, maximizing your personal and professional potential?
Are you facing burnout?
Are you choosing life or reacting to it?
As an executive coach, I help leaders gain self-awareness, clarify goals, seek deeper meaning, achieve their objectives, unlock their potential, find a path forward and act as a confidential sounding board. Coaching is not consulting or therapy. I generally refrain from offering advice or solving your problems, but rather through training and experience, I will ask questions to increase your options and help you clarify and solve your own problems. YOU are the focus. You set the agenda and the topic.
All conversations are confidential. I am certified by and abide by the International Coaching Federation code of ethics.
Connecting Strategy, Leadership and Faith Integration
Download Coaching Intro and Overview with Helen
Interested in Helen as your coach? Contact Helen by email, download her Speaker's Sheet and full bio.
Still Want More?
CLICK HERE to visit Professional Christian Coaching Institute to hear "Coaching Women in Leadership".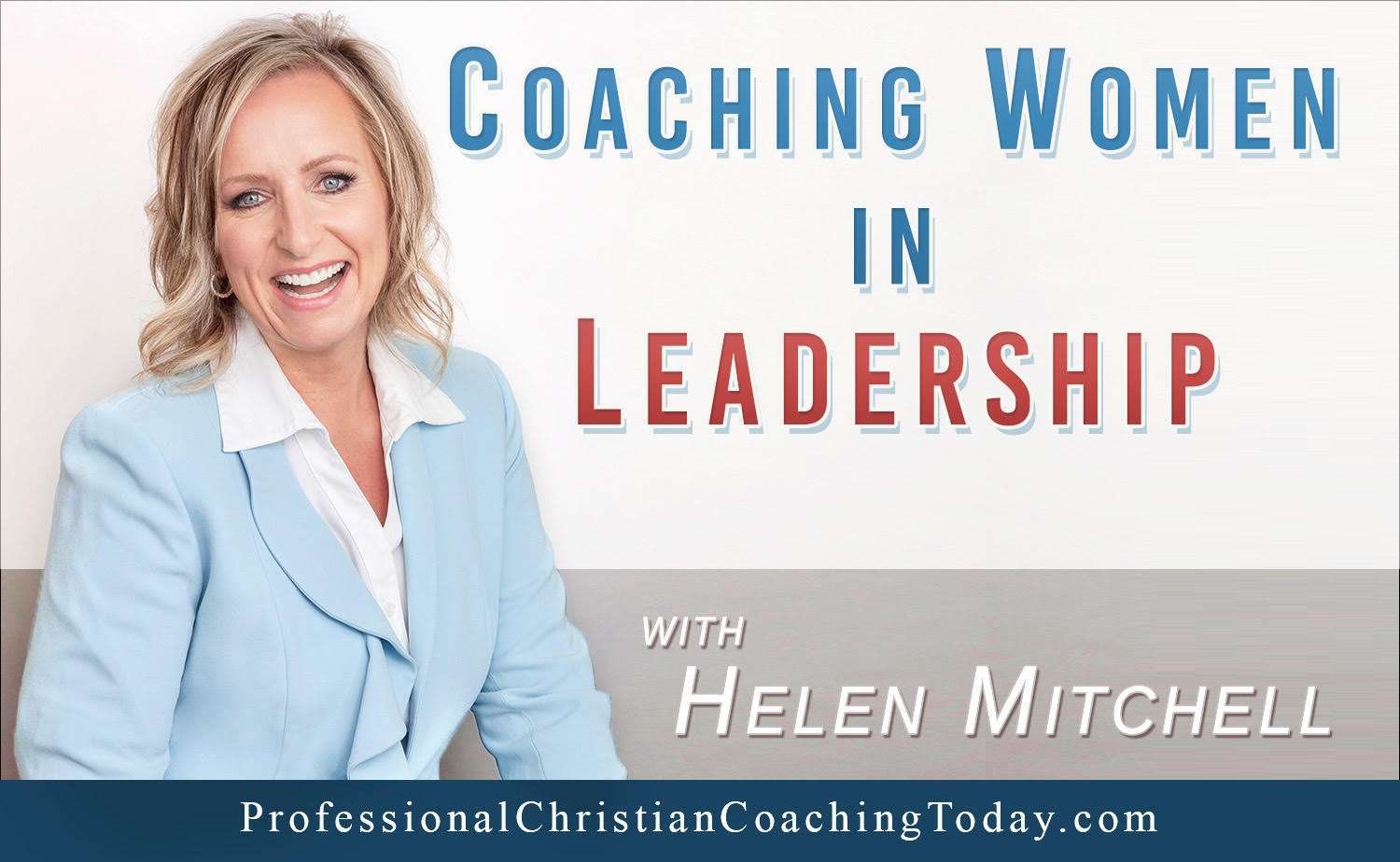 Helen brings a unique perspective into the world of coaching. First, she was a very successful executive leader in the high tech sector. Second, she is brilliantly
gifted and third (most important) she is a mature Christian woman who walks with Jesus Christ.

She has a knack for rapidly drilling into areas where you might be stuck by asking challenging and insightful questions. She will then offer very valuable guidance that draws from both God's word and her unique background.

Recently, I worked with Helen on several areas. She challenged me to ensure that my professional pursuits were aligned with God's invitation into His primary calling in my life.  The time we spent together was immensely valuable.  I highly recommend Helen as a coach and mentor!